---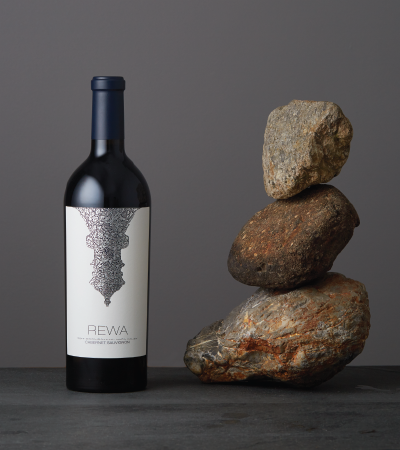 2016 Rewa Cabernet Sauvignon
"Grown in one of the cooler AVA's of Napa Valley, 2016 Rewa
displays aromas of fruit, earth, spice and herbal notes that are so tightly intertwined,
it is difficult to separate them. The wine is very aromatic, but the cinnamon, nutmeg, anise, spiced plum,
sweet leather, toasted oak, vanilla, tobacco and sage notes are all in balance,
with no one aspect of the wine dominating the others.
At entry, the flavors show focus and intensity, with the bright fruit acid adding lift
while the earth and oak tones provide base notes for balance. The tannins are present
but show some resolution, and blend nicely with the fresh plum and berry notes
which add length to the finish." Celia Welch, Winemaker

This wine was crafted entirely from the Rewa Estate in Coombsville, Napa Valley.
The fruit was harvested by hand between September 28 and October 6.
Each block was fermented separately, pressed, transferred to French oak barrels,
and kept as a discreet lot for approximately ten months. The wine was then blended
and returned to barrels for an additional year of aging in French oak.
The wine was bottled without fining or filtration on July 10, 2018.
Winemaker: Celia Welch
Viticulturist: Mike Wolf
Download Library Tasting Notes: 2015 Rewa Cabernet Sauvignon